"Does Instagram's algorithm have it out for me?" 

If you've ever asked yourself that very question or been left wondering if you should post a Reel or go Live, this mini course is for you. It can feel overwhelming to keep up with all the updates on the platform, but this mini course is designed to help you feel more at-ease as you grow on Instagram—and get into selling mode. 

Each section and lesson is curated to ensure you have the tools you need for continued success—from understanding Instagram insights to mastering content buckets. We'll even include strategies and tools our own social media team as well as top creators in the industry use daily!

You'll leave this mini course feeling more confident in your Instagram skills and ready to start converting followers into customers.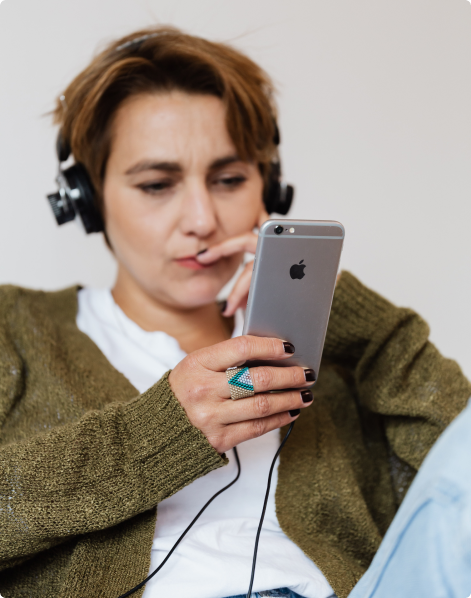 Expand your reach
Any Teachable users on a Basic, Pro, or Business plan will automatically gain access to this mini course. Not on a Teachable plan yet? Join a Teachable paid plan or upgrade below to get access to this program and so much more.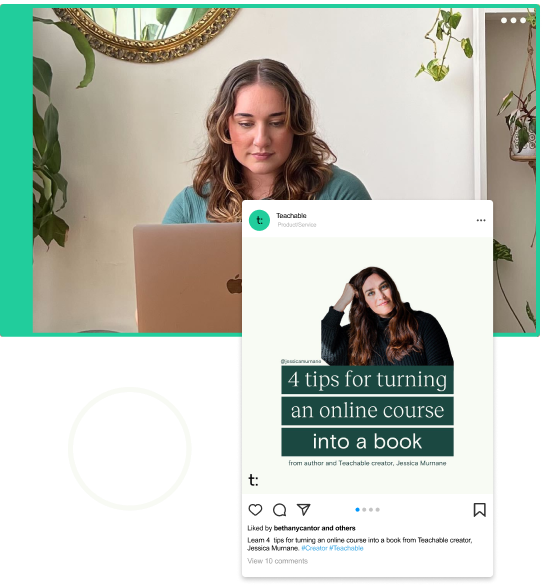 Are you ready to turn followers into customers?
At the end of this mini course you will:
Understand how to set goals and measure success on Instagram

Feel confident knowing exactly what to post on Instagram

Learn valuable strategies and tactics from top creators in the social media space

Unlock bonus downloadable PDFs you can refer back to

Be ready to use your Instagram as a marketing and selling tool

We understand growing a social media audience can be intimidating, but by the end of this mini course, you'll have all the tools you need to expand your reach and master Instagram like a social media expert.

A peek at what you'll learn

Meet your host

This mini course is led by our own in-house social media expert—so you know you're getting the latest information and the best strategy.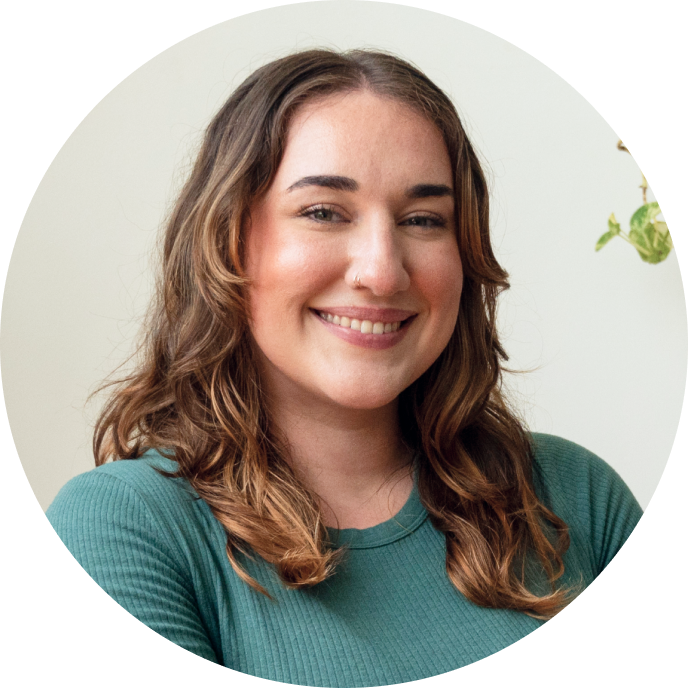 Haleigh Fullilove

Haleigh is Teachable's senior social media strategist and host of the Everything is Teachable podcast. She brings content to life daily across Teachable's social media channels, and is passionate about educating, entertaining, and connecting with creators. She's a Brooklyn resident and spends her free time helping friends read their birth charts and hitting up the thrift shop racks with an iced coffee in hand.